To prevent a specific program from connecting to the Internet, create a new rule. Click the Dr.Web icon on the taskbar, and select Security Center → Files and Network. Click on the

icon.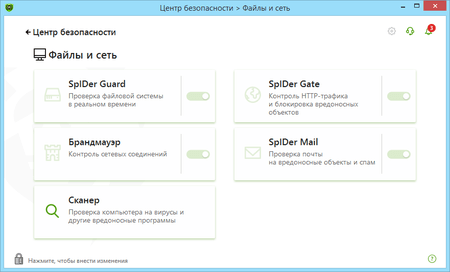 In the UAC dialogue, click on Yes, and enter the administrator password, if necessary.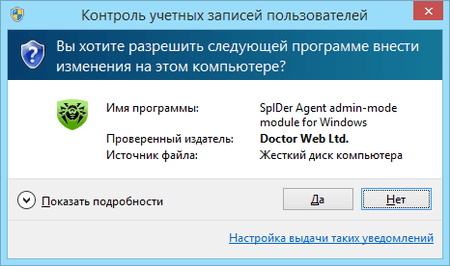 Select the Firewall section, and click on Change in the Application rules.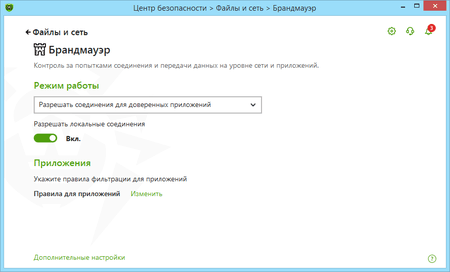 In the newly appeared window, click on the

icon to add a new rule.
In the next window, enter the path to the application's executable file, and in the drop-down list Launching network applications, select Block. Then select Block all on the Access to network resources list.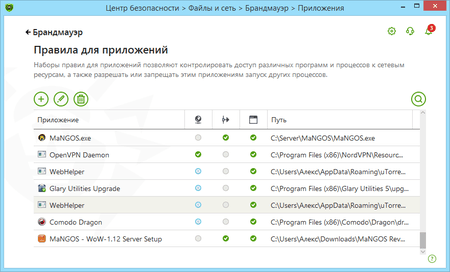 Click on OK to have your changes go into effect.