Open Dr.Web Security Space and click on the URL filter.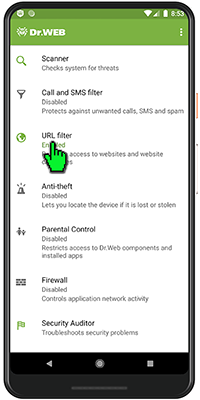 Click on the "Black and white lists" button.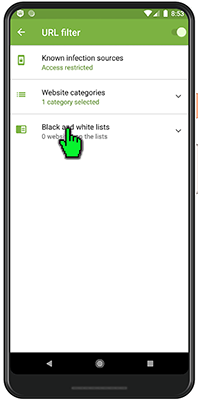 Then, click on "White list".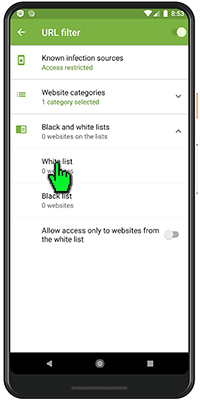 Click on the "+" button.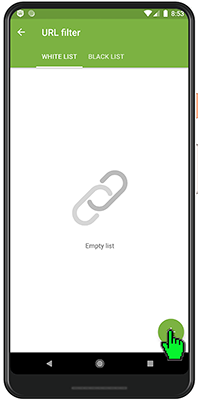 Enter the site address to which you want to allow access and click on "Add URL".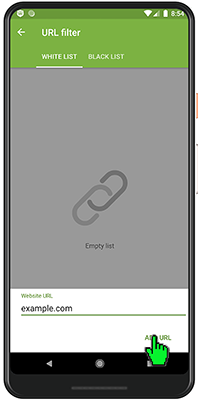 This site will not be blocked by the URL filter provided that its address is not contained in the thematic group "Known infection sources".