Use the Download Wizard to download distributions for Dr.Web products and the documentation for them. Access to these files is provided in accordance with your Dr.Web product's license; this helps avoid confusion — you will only be able to download those files that may be needed.
The Download Wizard is available at https://download.drweb.com/.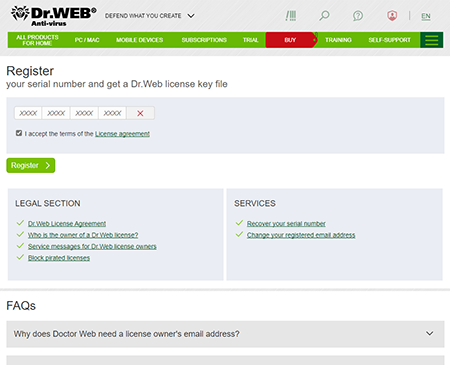 Enter your license's serial number and the email address you used to register it. If your license hasn't yet been registered, register it using the service at: https://products.drweb.com/register.