The page may not load correctly.
How can I access the Portal from any page on Doctor Web site?
You don't need to memorise the Portal address. Just don't forget the Doctor Web site URL: https://drweb.com. You can use the Profile widget to sign in to the Portal on any page on Doctor Web's site.

Open the widget, and in the list, select My Dr.Web for Businessand enter your login and password.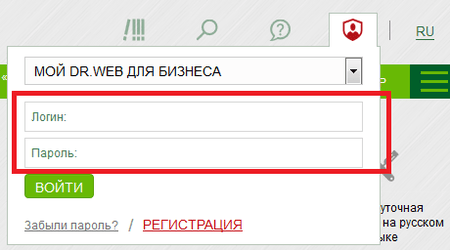 If you link your Doctor Web and social media accounts, you will be able to sign in using your social networking credentials.