If you requested access to the option to create employee accounts and now have that ability, the New account option will be available to you.
To create an account for an employee, in the widget, select Profile, go to My employees and open the New account link.

In the New account tab, fill out the employee information form.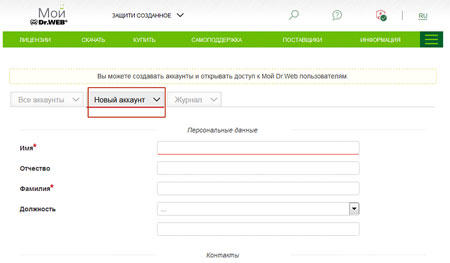 The Portal login and password (generated automatically) will be sent to the specified email address.
The administrator can create any number of employee accounts. Accounts created by the administrator are assigned the User role. Users are unable to edit administrator account information. The administrator can edit user account information.