Click on the Dr.Web icon on the taskbar, select Security Center → Files and Network, and click on the

icon. In the UAC dialogue, click on Yes, and enter the administrator password, if necessary.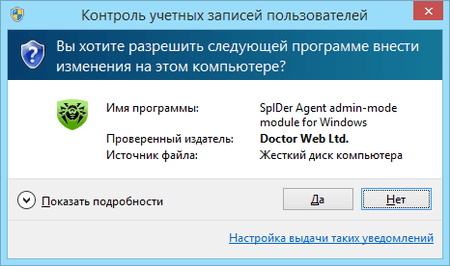 Then, toggle on the switch to make the Firewall component active — its frame will turn red.