The page may not load correctly.
How to generate a report on anti-virus technical issues
Download the utility https://cdn-download.drweb.com/pub/drweb/tools/drweb-sysinfo-macos.zip (the utility is intended for macOS 10.15) and save it to your desktop.
Unpack the application file and run Dr.Web SysInfo.
You will also need to grant the utility full disk-access permissions. When the corresponding alert is displayed, press Grant access. In the Security & Privacy window, click on the padlock icon to make changes to the settings and then tick the box next to Dr.Web SysInfo. In the subsequent prompt select Quit & Restart.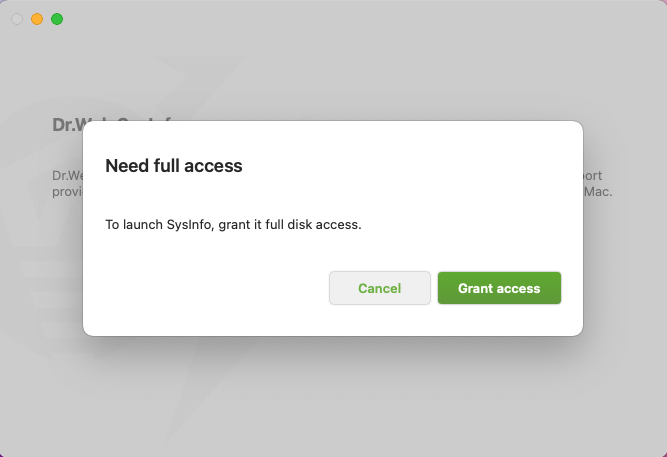 Switch back to the Dr.Web SysInfo window and click Generate report.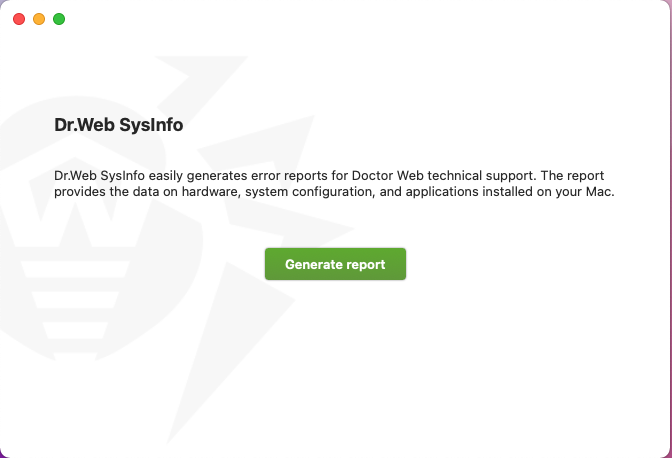 Once you see the message informing you that an archive was created successfully, click on the Show in folder button. The folder containing the report will open. The report file's name will be generated according to this template: id.dwsysinfo.tar.gz.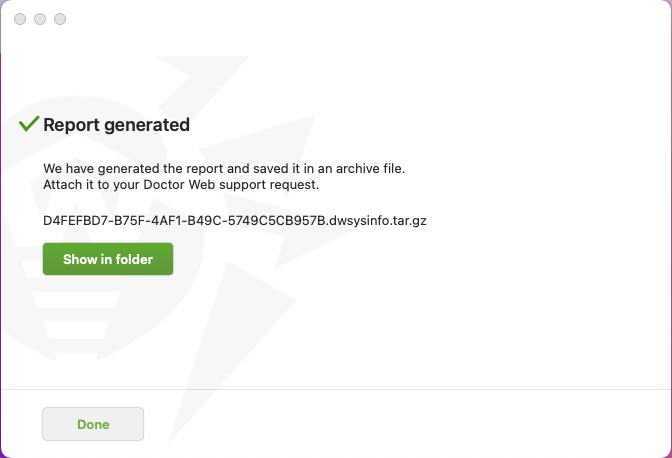 Upload the file to your respective support ticket (Browse → Choose file).