Once you enter your serial number, choose the OSs used by the protected objects — workstations and servers. In this example, this is Windows workstations and a couple of servers — one for Linux and one for Windows. Select the corresponding checkboxes. For the Linux server, select "Unix". Click on the Send button.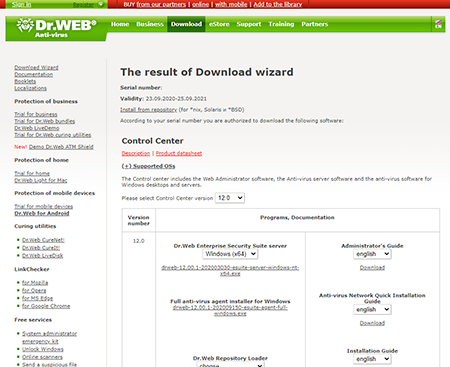 Also, download the documentation (the Administrator Manual, the Anti-virus network Installation Guide and the Installation Guide).

If you are going to use centralised anti-virus protection, just select the Dr.Web Enterprise Suite version and the edition of the Dr.Web server distribution for your OS.

If you do not intend to use centralised protection, download individual Dr.Web distributions for workstations and servers.

Individual distributions are provided for different types of OSs.